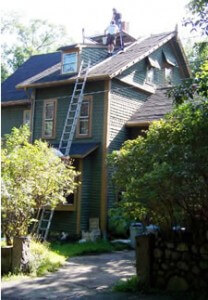 This is the beginning of a chimney restoration on a multistory single family home.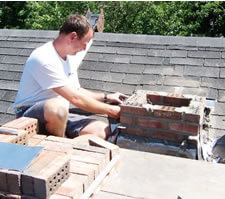 The chimney had deteriorated below the roofline and Four Seasons Chimney Service begins the restoration in the attic.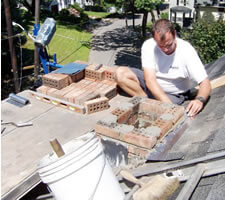 The chimney professional works on the rooftop while his tools and materials are close at hand on a secure scaffold.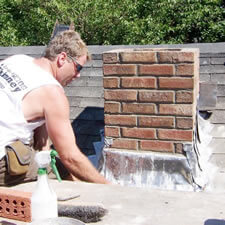 The chimney sweep is completing the application of the flashing at the base of the chimney. Flashing allows rain water to flow away from the chimney thus aiding in keeping your home dry.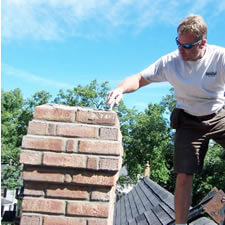 The chimney professional applies final touches to corbeling, a decorative feature added to the chimney top. Corbeling adds a distinctive and attractive feature to your home.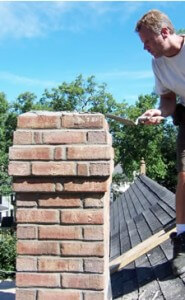 Corbeling is nearly complete.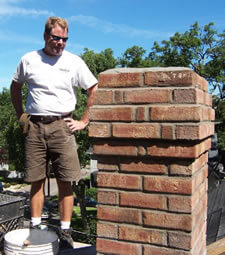 The restored chimney. The sweep looks happy and so were the homeowners when they saw the finished result.